Elevate Your Business Brokerage
Skills to the Next Level
After you have completed the "Fast Start™ training and the "Finish The Deal" tracks, you can hone your skills with these 13 training modules.
Allocation of the Purchase Price
Using a Sale to Get a Listing
Building a Listing Pipeline Through Referrals and Relationships
Minimizing Broker Liability
How to Evaluate a Larger Listing
How to Make Money From Businesses You Reject
Selling Franchised Businesses
Business Broker's Guide to Inventory
Working With E-2 Visa Buyers
Anatomy of a Successful Small-Cap M&A Deal
How to Build a Large-Scale Referral System
Business Broker's Guide to Working Capital
Working Buy Side Engagements
All documents and checklists are included in each of the "Finish The Deal" modules.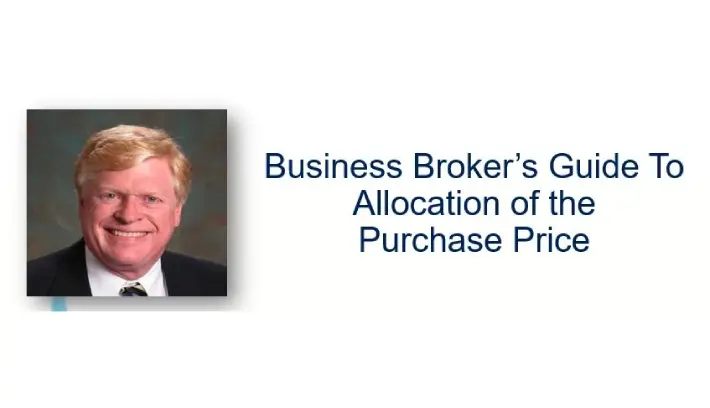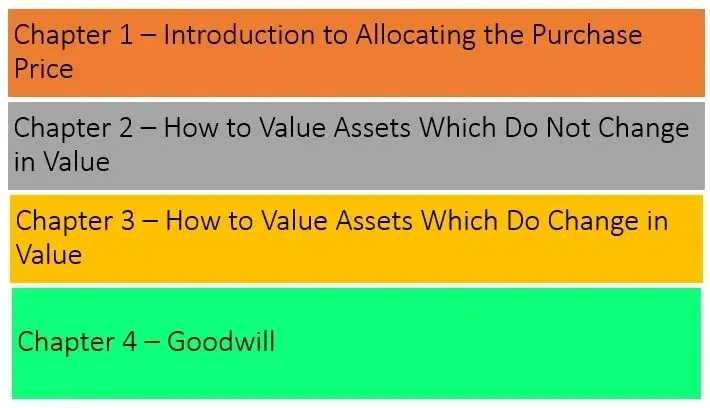 All business brokers waste a lot of their precious time speaking with business owners only to determine that they are not going to take the business as a listing. Maybe the owner's idea of a price is completely unreasonable, maybe the business is too small to pay the business broker's minimum fee, maybe the business is too obscure, or there is no chance that the buyer could obtain financing, etc. Regardless, a lot of time has been wasted. In my office, we have turned down at least 80% of all the potential listings. We decided to make lemonade from those lemons!
I will show you how to make fees from those businesses you reject. I have frequently paid my monthly office rent using these techniques, and others in my office have frequently generated immediate fees without closing a deal. Join me, and I will show you the methods and give you all the tools to start earning fees tomorrow.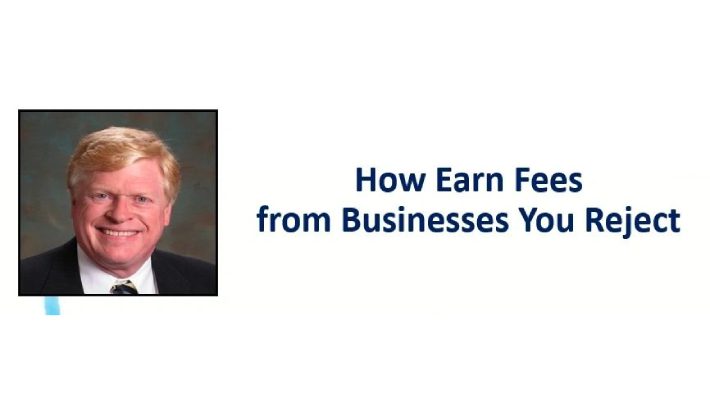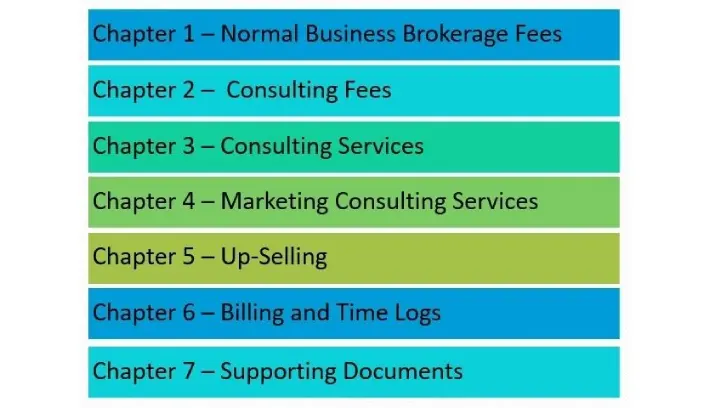 This webinar is a step-by-step discussion of a marketing technique I have perfected over the past 12 years. We will do a deep dive into each of the 8 steps, and you will come away with a model you can put into action in your office immediately. A copy of the letter used for this program is included in this webinar.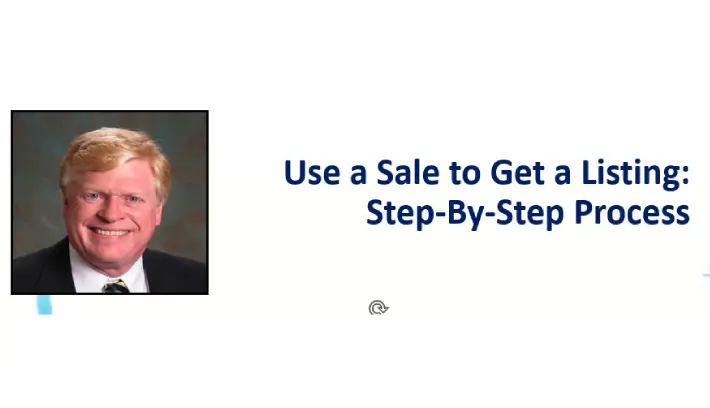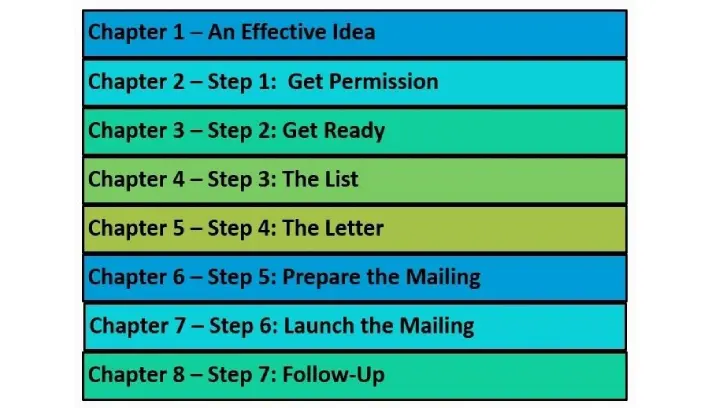 In this webinar, we will take a close look at ways that a business broker can build a listing pipeline by establishing relationships and a referral network. We will review the pros and cons of networking methods, how to build relationships, the important role that "trust" plays, how to get and stay engaged, and how to build a quality referral team. I will also give some words of advice to business brokers who are new to our industry.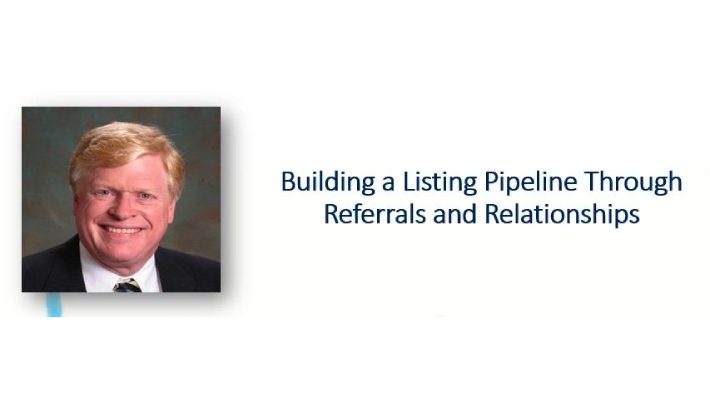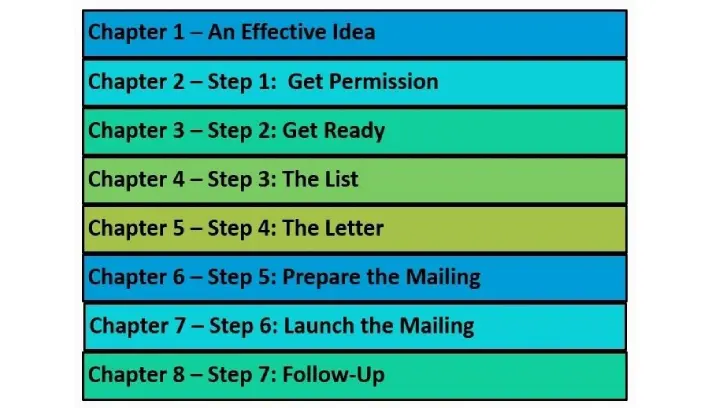 Once you master smaller listings, you are probably going to start taking larger and larger businesses as clients. You will find that the larger they are, the more time it takes to complete the transaction. Obviously, this cannibalizes the time you would have to sell the smaller businesses. In this webinar, I will discuss a system that I developed, with a renowned M&A Intermediary, Ken Hogenson, to better evaluate each prospective large business. We called it our "Seller Reality Scorecard." This system helps to take the guesswork out of whether you should spend the time on a large listing. I think you will find it very interesting.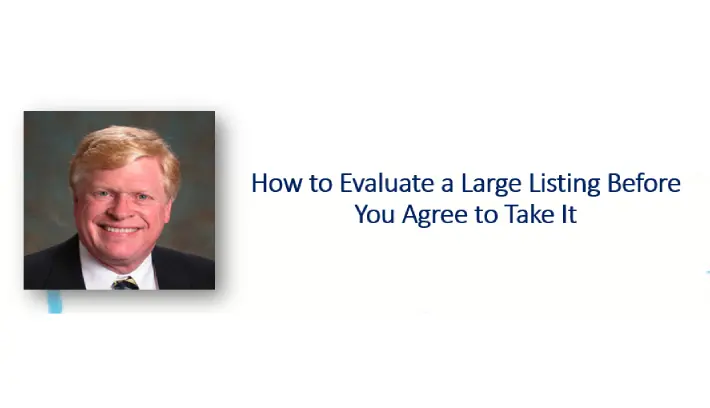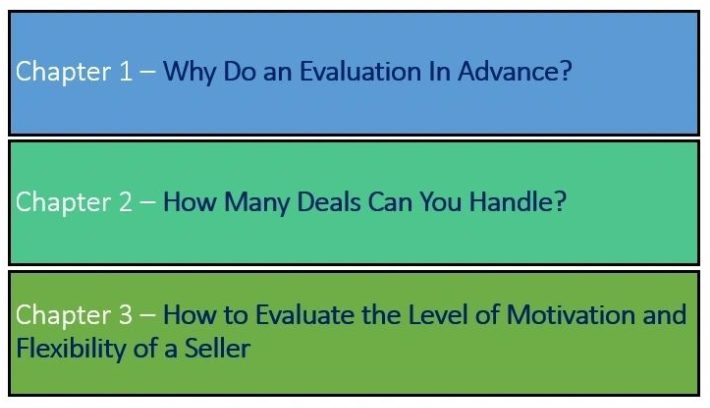 In this 2-part webinar, we will take a deep dive into a successful small-cap M&A deal, from prospecting for the listing all the way through a post-closing press release. Len was able to obtain permission from the parties to utilize the actual documents from the deal, all 51 of which are included in this webinar.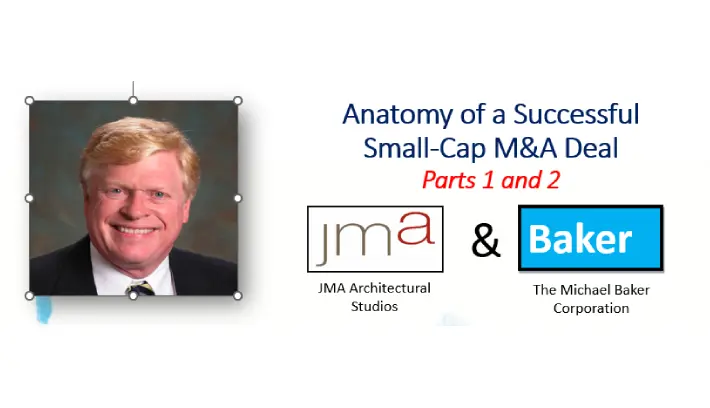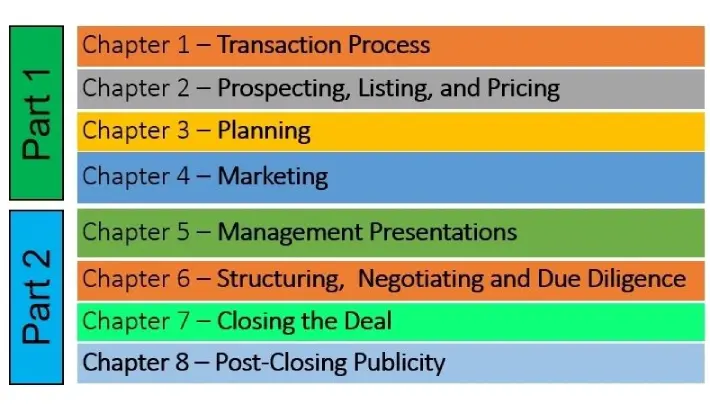 During the past several years, I have found effective ways for every business broker to minimize their personal liability in business brokerage. We spend time getting deals done, just have them come apart later. In this updated webinar, we will cover: Basics of Liability Avoidance, Four Good Work Habits, Errors & Omission Insurance, Avoiding Lawsuits, Standard Transaction Documents, and 20 Proactive Opportunities to Protect Yourself. The 27 supporting documents covered in the webinar are provided.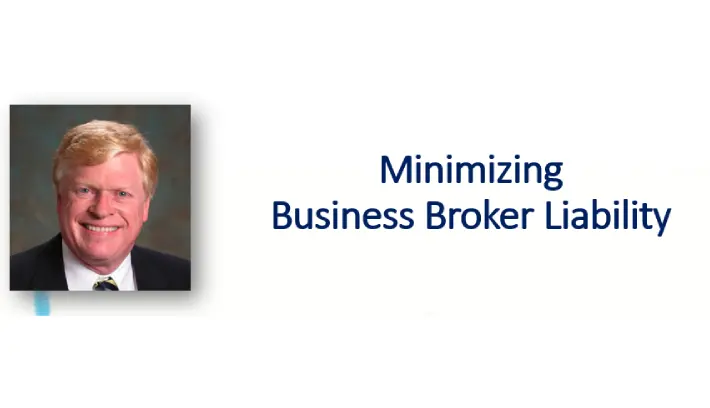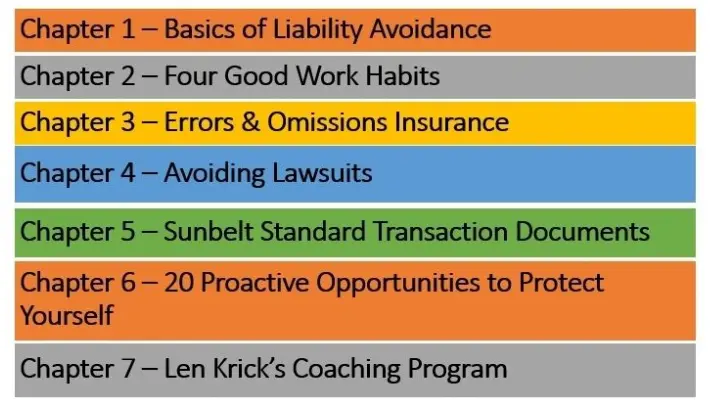 Over the years, I keep running into deals where the buyer requires the Seller to include "Working Capital" in the price of the business. This happens a lot in the sale of larger businesses or when strategic buyers or private equity groups are making an offer. What is "Working Capital?" Why is it important for the business broker to know how it is computed and how to explain it to the Seller? You might not need to know this for all your deals, but when you do, the material in this webinar will be very useful. With the webinar slide deck, I will supply an Excel file that you, or your client, can use to compute "Working Capital." Monty Walker, CPA and friend of the IBBA, and I wrote this webinar material. I think you will find it useful someday.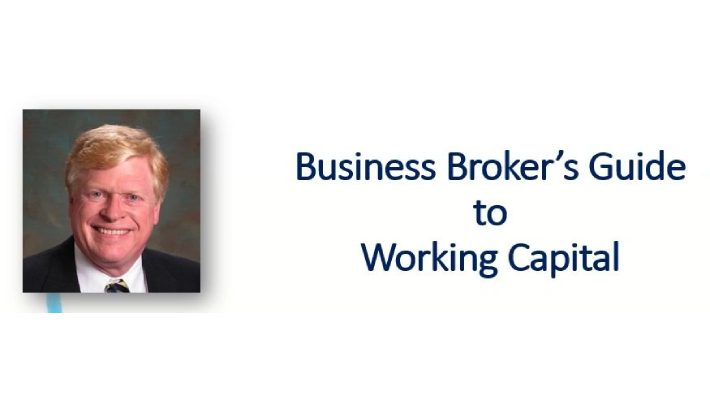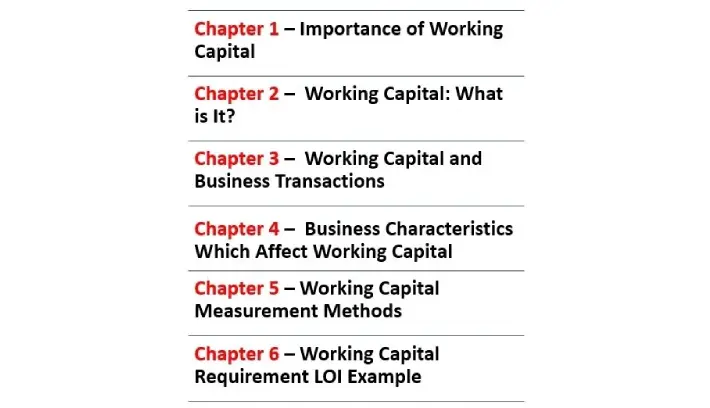 Over time, business brokers typically build a small, high-quality network of trusted referral sources. This is a mutually-beneficial system where each party refers business to the other. We discussed this topic in significant detail in the monthly webinar entitled "Building a Listing Pipeline Through Referrals and Relationships." However, there are ways to develop a large-scale, fee-driven referral program. We will discuss how to do this and use an actual example of one I built in my office. How did I do it? Did it work? Join us, and you will see! I think this will open your eyes and enable you to, maybe, "think outside the box."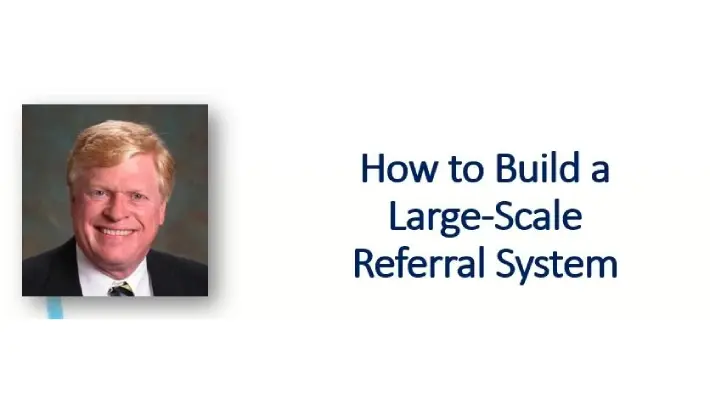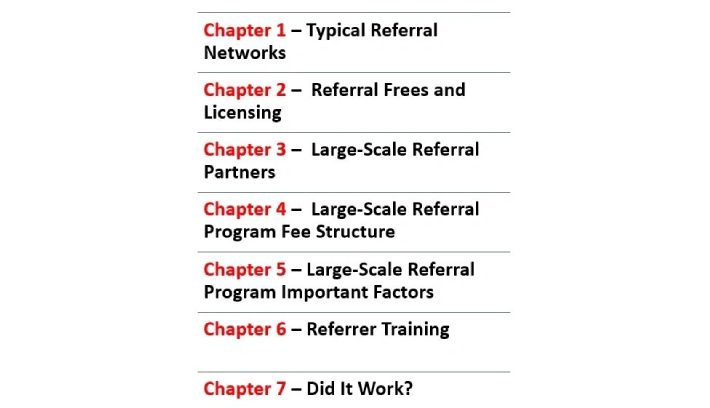 People from all over the world would like to come to the U.S. and stay here indefinitely. However, attaining legal immigration status is very limited and difficult. However, there is a way for foreign nationals from 82 countries to attain their dream by obtaining an E-2 Investor Visa by purchasing a small business. This is a simple, quick, legal, and inexpensive way for the person, and their family, to remain in the U.S. indefinitely. Our office has sold numerous qualifying "main street" businesses to E-2 Investor Visa-seeking buyers since 2006. In this webinar, we will discuss exactly which businesses and investors qualify. We will also discuss the "pros" and "cons" of these transactions. Once your eyes are open, you will recognize these opportunities to make some nice fees.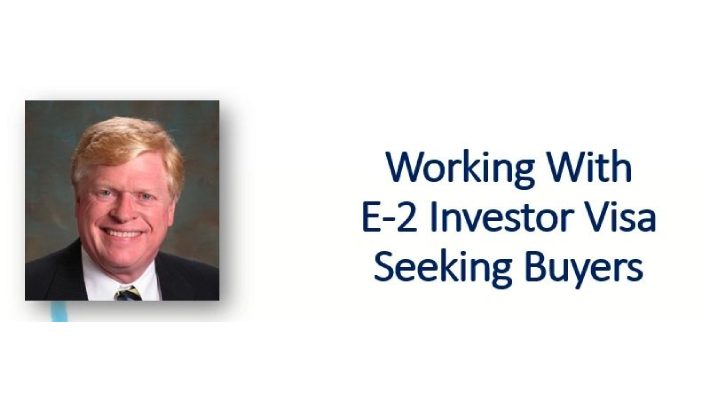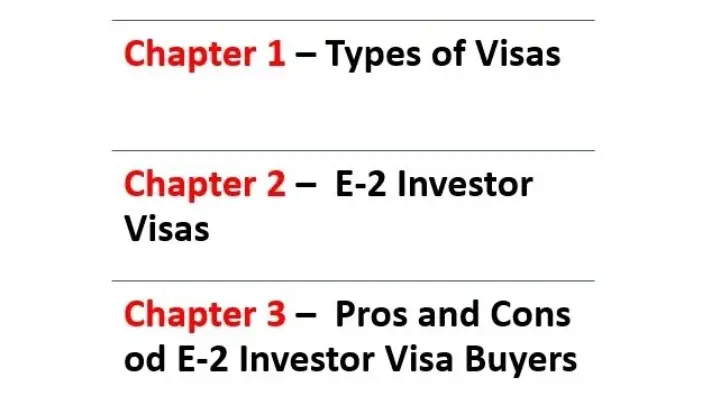 Typically, business Brokers represent the business owner in the sale of the assets of their business. However, there are four ways that a business broker can make really good fees representing or working for a Buyer. In this webinar, we will discuss the "pros" and "cons" of each of those alternative relationships. We will discuss "exclusive" and "non-exclusive" representation, how to screen buyers before you decide to spend your time on a "search" assignment, and services that you can provide on a "consulting" fee basis. Throughout the years, I have made some incredible fees working the "buy" side, but I have also wasted a lot of my precious time working for buyers who were looking for the "right" opportunity but never bought anything. Maybe this webinar will prevent you from repeating my mistakes.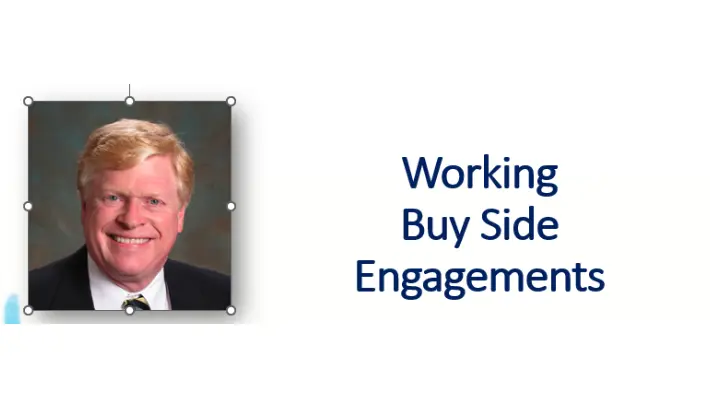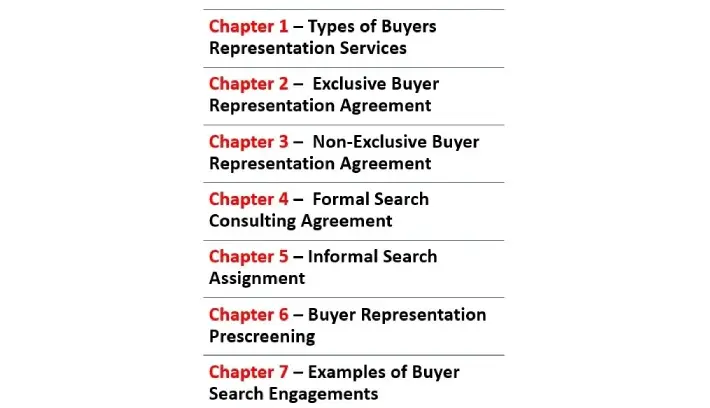 Okay, you deal with inventory in nearly every business you sell... So, what's new? In this webinar, we will cover methods that can save you time, prevent the deal from cratering, and increase your fee. Have you considered how to handle obsolete, excess, damaged, surplus, and overstocked inventory? What is the best way to determine unit cost and efficiently count inventory on hand immediately prior to closing? How are work in process ("WIP") and finished goods valued? How do project-oriented businesses determine the value of their work in process? Join us to take a practical look at the finer points of inventory.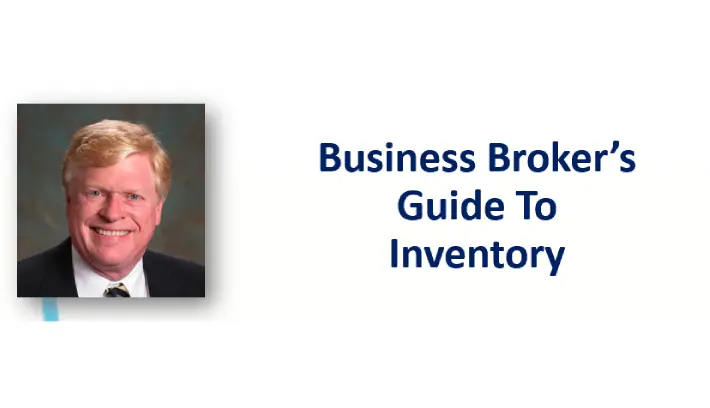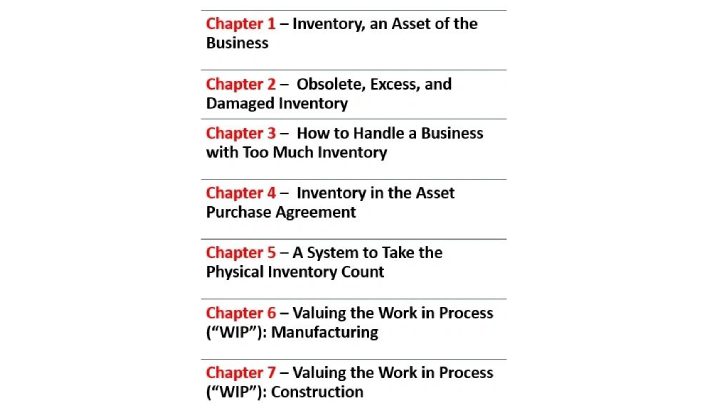 During my 20-year career as a business broker, I have found that good national or regional franchised businesses are the easiest to sell and attain nearly 100% of the asking price. The financials are "clean," the valuation is easy, and we are able to achieve a higher price than for a similar non-franchised business. All of them were pre-qualified for an SBA loan. The universe of Buyer Prospects is large. For that reason, we consider a franchised business as a "premium" listing.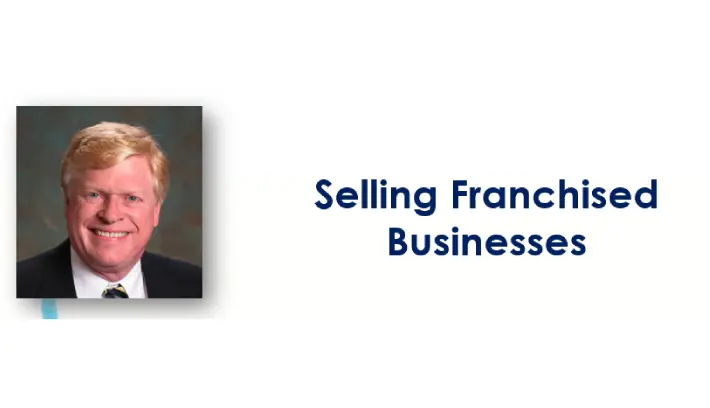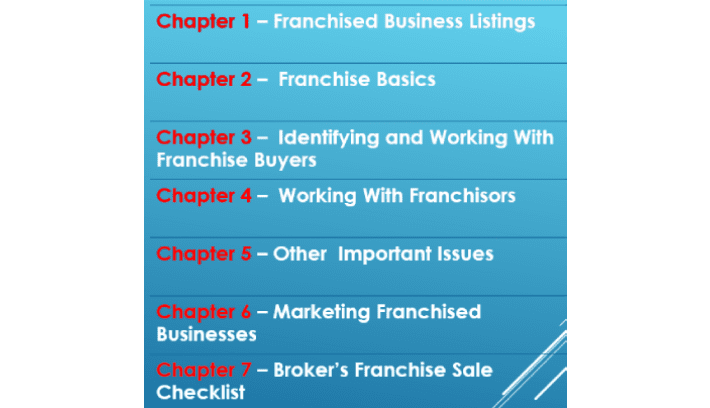 In this webinar, we will discuss all aspects of selling franchised businesses, including:
With this information, you will have the best chance of selling everyone you list.